Check out what Our clients say:
Listen to what participants in Roger's Age of Engage keynote and half day workshops have to say about his content, delivery, and impact on their personal and professional lives.
Roger Haskett is motivational speaker based in Vancouver, BC. Roger has enjoyed a rich and diverse career as an award-winning writer, director, actor, teacher, speaker and entrepreneur. Roger and his company, Engagement Unlimited, focus on helping clients maximize engagement at meetings and events by weaving together innovative approaches to entertainment, education, and team-building.
PCMA Hospitality Helping Hands
"I have really missed your enthusiasm at our events and now is the perfect time to bring some of that Roger joy to our members!"
Jennifer Winter, Rebeluxcreative
"Roger, it is so great to watch your videos on Linkedin! To be honest, doing Projectworld events and listening to you speak were what inspired me to continue with this idea. You showed me this topic needs to be shared with the world more than ever. ESP. now. I have always been a mental health advocate and decided to step out and share my passions too."
Erin Poredos, Event Manager
"Thank you Roger for all you have done to keep our SITE Canada and Global members engaged and motivated to move forward during these difficult days!"
Gabby Spanton, Site Canada President
"Roger Haskett, from one SITE member to another: you are amazing! I always love your energetic personality with sometimes quirky views that make me think or have an AHA moment. Yes, I agree, people should hire you! #emcee"
Cokkie Eaker, Next Generation Incentives
"Hi Roger. Great session (Pressure Cooker Confidence) with Advocis CLC, just now. Would love to stay in touch."
Arun Channan Strategic Business Partner
Profiles International
"I wanted to say how much I love your "Talking To People in a Pandemic" series.
You are so wonderful on stage and know just how to adjust to being on an intimate screen. I am endlessly impressed."
Heather Sharpe. President, Sherpa Group Events
"I really enjoyed how you and Roger conducted the session (Virtual Engagement Strategies) as a demonstration of what you were teaching lol! I also think the action-oriented way in which you engage virtual audiences (striking poses and using hand gestures to communicate) is so great!"
Amy Casebolt
"Hi Roger,
I wanted to thank you for jumping on our weekly virtual line-up last Friday.
Your openness to "be there" is so appreciated and I know was impactful for all of us in the meeting. I always have positive take-always when interacting with you :blush:
Keep your "fight" alive and hope you have a playful and enjoyable weekend ahead!
Thanks a ton,"
Sean Lynch, President NHS Global Events
Risha Walden, Walden Interiors: "Your energy is great. You are doing fantastic. You are on your mission. Don't stop."
"Thank you Roger for sharing these helpful suggestions. Thank you for sharing the reality of what this situation means for many of us and how we can help ourselves and our teams, families and friends find a way to get to the other side."
Kristine Ford, CIP 1st degree connection
Director, Retail Sales at Westland Insurance Group Ltd.
Sample Survey results from one of Roger's Talks:
 The session was FANTASTIC! Very engaging, fun and definitely taking things back to work and
personal life.
 AMAZING! Needs to be a keynote. Needs to be invited back EVERY year to share his message.
ABSOLUTELY EXCELLENT! *a must see
 Amazing!!!
 Great topic & very informative!!
 This presenter, Roger Haskett, is fantastic, and this session was excellent and very useful.
 GREAT
 Great energy!
 Roger was engaging, fun and shared so much great information! Thank you.
 Roger was wonderful!! Engaging & informative. Made it easy to take away a lot for my program.
 Roger was amazing and gave us a mountain of ideas to take back
 He is FANTASTIC! Moving both emotionally and education – great take home
 Excellent speaker!
 GREAT!
 Session was Fantastic
 Inspiring! Funny. Thank you.
 Excellent – would like to see Roger again at IncentiveWorks!
 It was fun!
 He is absolutely an inspiration. It's time to have fun!
 EXCELLENT!
 Love the positivity aspect – definitely something to discuss further!
 Awesome. Great session for the AM!
 Everything was awesome
 Having an excellent & positive speaker makes a huge difference!
 Fantastic! Energized Presentation. Great Content!
 So Fabulous!
 Had a great time.
 Fantastic!
 Roger was amazing! Energetic, animated, engaging, great content
 Best session I have attended since coming to IncentiveWorks from 2013! He should be a keynote
speaker!
 Excellent session!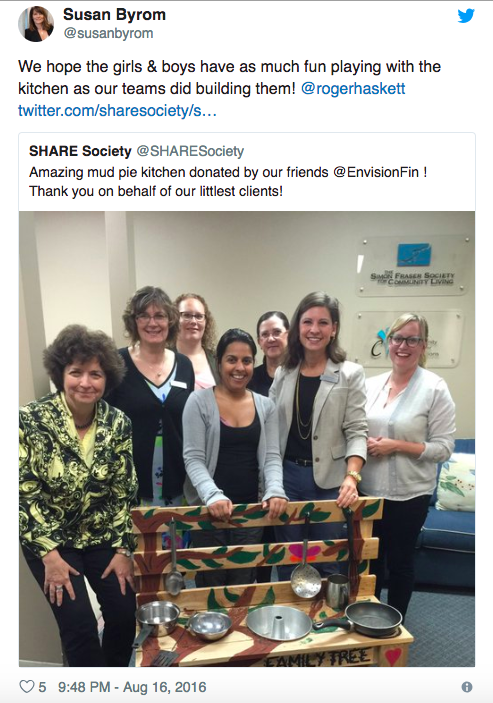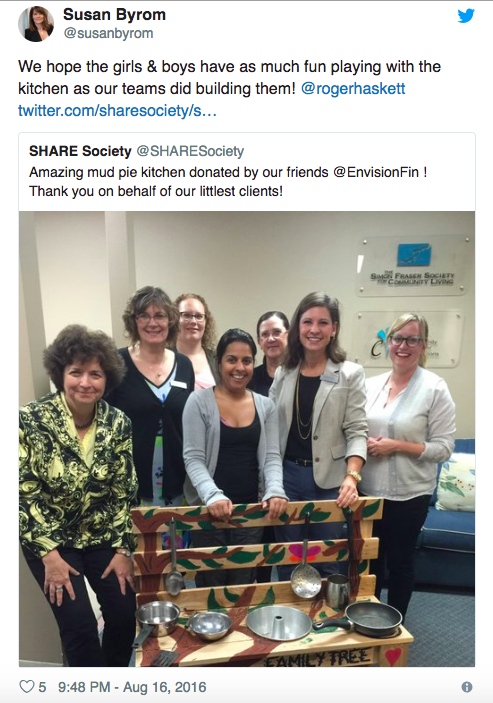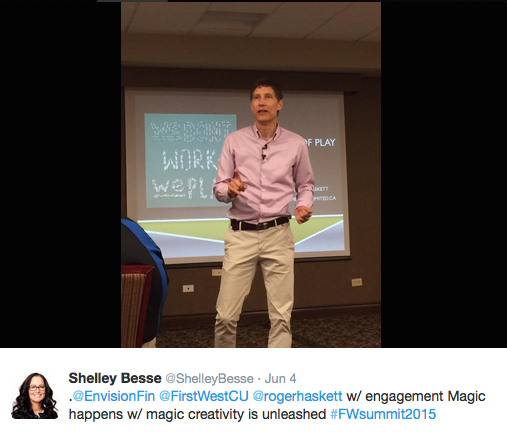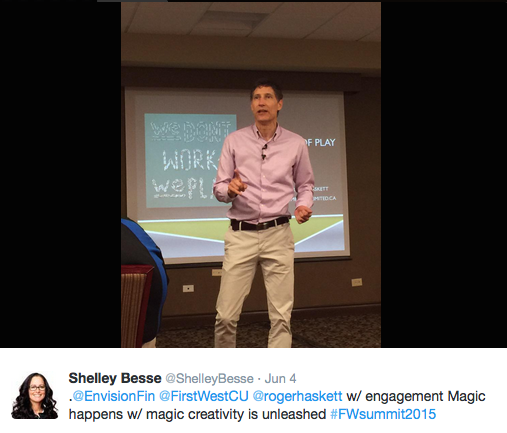 "Incredibly engaging presentation! Thoughts, recommendations, very relevant and applicable to my business. I's
highly recommend including him in future conferences.
"He actually demonstrated to us this subject. We played! It was fun! I learned some great stuff! Thank you!!!
"Amazing! Great speaker and got us up and playing at 7am on a Monday! You don't know me but that's almost
impossible Awesome!
"Helpful with attitude especially.
"Excellent session! Speaker fully engaged the room. Super fun!!
"Bring him back! Very energizing, engaging, impressionable. Easy leave behinds to remember and utilize going
forward.
"He is so engaging it's impossible to leave the session without learning something useful to take into your organization.
"One of the best sessions I've attended.
"I have no words except to say INCREDIBLE. Encountered positive networking for the first time. Thank you!"
"Here to Help You Engage: Digital + Live + Hybrid"
Call or email to discuss how Engagement Unlimited can energize, electrify, inspire and entertain your next meeting, event or?